SunEarth has been manufacturing solar hot water systems that easily and efficiently meet residential heating needs since 1978.

Almost 75% of residential energy consumption in the US is related to water heating, space heating, and space cooling. According to the Solar Energy Industries Association (SEIA), 115 million homes consume $266 billion of energy annually, which is roughly the same as sending 10 million Americans to college every year.
Residential solar hot water heating is an environmentally friendly alternative when it comes to heating the water within your home. A single-family home with a solar water heating system installed will reduce its CO2 footprint by an average of 28%, according to a study by the Solar Energy Industries Association (SEIA).

Residential solar heating can also serve additional home heating needs such as radiant floors, baseboards, panels, and swimming pools.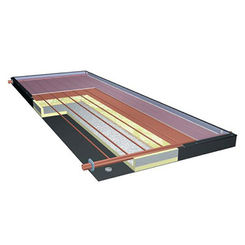 Solar Hot Water
SunEarth offers a variety of solar hot water heating solutions that allow you to use the sun's power to provide hot water for all your needs.
View Options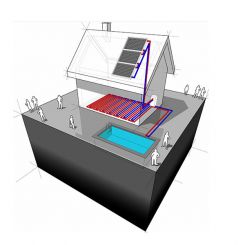 Solar Pool
Solar pool systems can be utilized as either a standalone heating system or in unison with an existing pool heater as a hybrid pool heating system.
View Options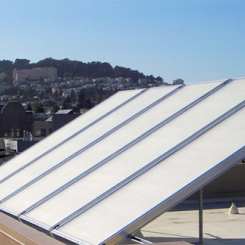 Solar Hot Water Space Heating
Solar Thermal Space Heating Systems capture energy from the sun to supplement the existing heating system.
View Options