SunEarth has partnered with Steca GmbH, a prime manufacturer of solar control electronics, to provide the U.S. market with the next generation of advanced differential controls.
SunEarth controls are distinguished by their technical sophistication, functionality, simplicity and competitive pricing. All SunEarth controls are listed by ETL, a nationally recognized testing laboratory.
SunEarth controls are menu-driven and include a large LCD that provides the homeowner or commercial user with a variety of real time information about system operation and performance.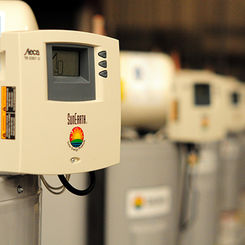 SETR0301U
The TR 0301 U controller was specifically developed for the North American market and is our basic advanced controller.
Learn More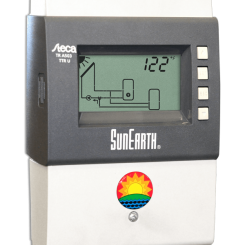 TRA50 Series
The SunEarth SETR A 50 Series controller developed to bring European Control Efficiency to the North American Market.
Learn More